An effective financial plan is far more than the sum of its parts.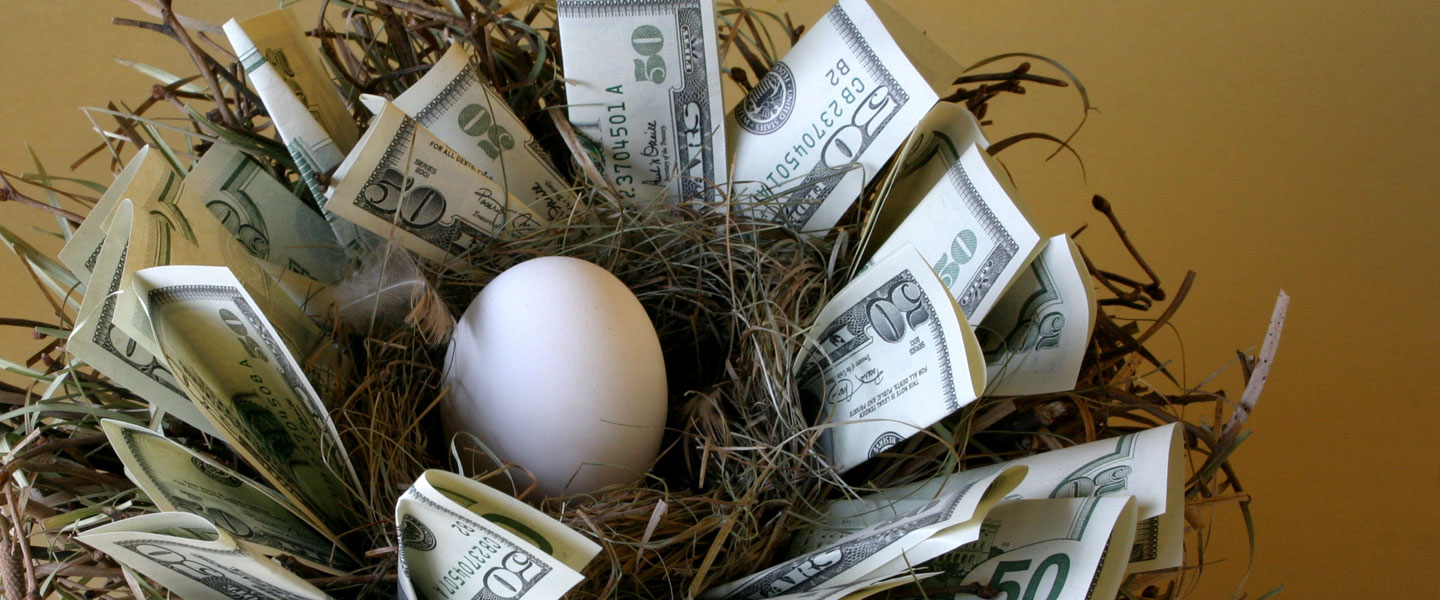 Sound financial planning extends well beyond a single discipline.
At Feinman, Rettig & Associates  we believe in a "360" approach that never loses sight of the big picture.
Our team understands that each element of your financial plan must be effective not only individually but also as part of a greater whole. An integrated plan is essential for protecting and building wealth, maximizing tax savings and preparing for estate transfer or business succession. Our recommendations are unbiased and exempt from the corporate mandates common to many industry competitors, so we have the freedom to select top investment products. Meticulous attention to detail sets us apart as well.
Discover a variety of affordable insurance plans
We make finding insurance for you as easy as possible.
Individual Life Insurance
Life insurance from Feinman, Rettig & Associates can help you secure your family's financial future by providing the funds they need to: cover burial expenses, uninsured medical bills, pay off your mortgage and other outstanding debts, and maintain a comfortable standard of living.
There are a variety of life insurance policies that we can provide. The kind of policy you choose depends on your needs:
Click on the topic in boldface below to get more information!
Individual Health Insurance
Are your Health Insurance rates Affordable? See our reduced rates in seconds!
A Plan For Everyone
We offer coverage for all situations: Individual, family and small business.
With Healthcare Reform and the industry's ever-changing landscape, Healthcare Solutions Team still has options to choose from. Whether you are looking for better coverage, recently uninsured or it's your first time purchasing health insurance, we will help you find a high quality, affordable plan. Depending on your budget and your need, we will custom design a plan for you. Whichever fits you best, Major Medical-ACA Compliant, Short Term, Fixed Benefit and Guaranteed Issue plans are all available to you.
Even if your employer offers you coverage, an individual plan could still be the best option for you. Additionally, dependent coverage through your employer may not always be the most affordable option either.
Customizing your coverage is essential as health insurance is not a "one size fits all" type of product. Therefore, Feinman, Rettig & Associates will assist you in determining what will work best for your situation. With all the different deductibles options and product designs, choosing the right plan could be difficult and our mission is to simplify this process.
How Do We Comparison Shop Insurance Rates?
Truth is…Insurance rates are set by the insurance companies and are not negotiable. Rates will be the exact same for the same policy if you meet with an agent in person or shop 10 different websites. Its how they underwrite that makes the difference.
If Insurance Prices Are The Same, How Are You Different?
When buying insurance, there are 14 different health classes that you may be approved for. Each health class pays a different rate for insurance. Our goal is to get you approved for the best health class which means you pay the lowest premium for your coverage.
In other words- Not All companies Are The Same-Your health qualifies you, your money pays for it
Every insurance company determines your degree of risk and it is in the hands of the insurance underwriter.
When you work with us we are here strictly to find you the best policy.
Many agents or call centers are simply looking to get you the first approval available, but we don't think that's enough. We aim to get you into the most affordable, durable policy from only the best life insurance companies in the marketplace.
We don't use sub-par companies, even for high risk life insurance policies. Every company has to have an "A" rating or better by the major credit rating agencies.
We let the insurance companies battle for your business, not the other way around. Save money, time and hassle.
We are independent, meaning we have no direct ties to any insurance company. We work on your behalf
Why work With An Independent Life Insurance Agent: An independent agent represents multiple insurance companies.
We offer over 180 different Carrier options to make sure that if the right product is out there for you, your family or your business, we will find it. Our team will navigate through the entire insurance market and bring you the best options for you to choose from. Some of our clients started working with a captive agent. However, they were declined for coverage or their coverage was much more expensive than what we found. We were able to earn their business because we saved them money or found coverage for them when other agents could not.
As independent insurance advisers, we work for you and not the insurance companies.
With one call or email, we will shop all of the top carriers on your behalf saving you time, money, and frustration.
Want to see how much you can save?